| | |
| --- | --- |
| Transportation costs, recording fees, licensing fees, sheet music, and instruments are paid for with revenues received from donations, performance fees, and dues. Sonoran Bells is a 501(c)(3) nonprofit organization which makes your donations tax deductible. | |

Currently performing on five octaves of Malmark handbells, five octaves of Malmark Choirchimes, three octaves of Whitechapel handbells, and three octaves of Petit-Fritsen handbells, Sonoran Bells is at a critical growth juncture. The group performs 2-3 public and 10-15 private concerts each year throughout southern Arizona. We released our first CD, "Sonoran Holiday" in 2002 and our second CD "Simply Sonoran" was released October 1, 2005.
We have a vision:
To advance the art form of handbells by setting the highest standards of musical performance, making our resources as accessible as possible in the communities we serve, and nurturing the growth of artists in this emerging medium.
To help us to achieve that vision, check out how to become a "Friend of Sonoran Bells."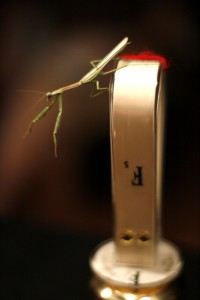 Because we need plenty of friends!