Our spring schedule has been finalized and a flyer is available for download.
We are proud to present "Three Preludes, an Overture and some Good Vibrations," an eclectic program of music that features music you would not expect to hear on handbells. Everything from Mozart to Glenn Miller to The Beach Boys will be performed as well as some wonderful original works for handbells.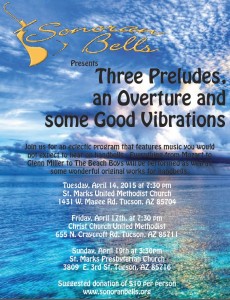 Check out our events page for more information.